Abacus is a trusted provider of comprehensive Financial Advisory Services, offering a wide range of expertise and solutions to individuals, families, and businesses. Our dedicated team of financial advisors brings extensive knowledge and experience to help clients navigate the complexities of the financial landscape and achieve their financial goals.

Our Financial Advisory Services encompass various key areas, including investment management, retirement planning, estate planning, risk management, tax planning, and business advisory. With deep industry insights and access to cutting-edge tools and resources, we provide informed recommendations and strategies to optimize financial outcomes.
Partner with Abacus for Financial Advisory Services that go beyond mere transactions. Our goal is to provide holistic guidance, empower you to achieve financial success, and help you navigate the path to financial freedom and security.
Enquire Now
Please fill in your information and we'll get in touch with you.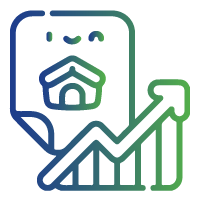 Feasibilities
Assessing economic feasibility is crucial for capital investments. Our deliverables include a comprehensive report with market analysis, financial projections, and investment appraisal under different scenarios, ensuring informed decision-making.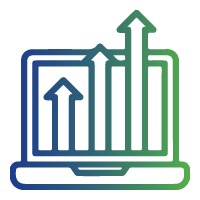 Business Valuation
Accurate business valuation is crucial for sales, acquisitions, and compliance. Our deliverables include comprehensive valuation reports and models, utilizing various techniques for accurate results.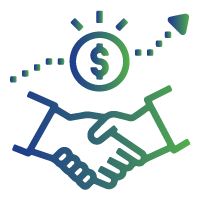 Mergers & Acquisitions
Achieve efficient and value-adding mergers through targeted workstreams and comprehensive deliverables. Our services include sector studies, due diligence, financial modelling, strategic advice, and coordination support for successful transactions.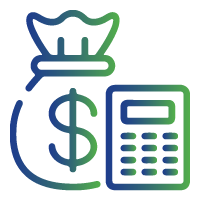 Costing
Gain valuable insights for marketing and business planning through accurate cost assessments. Our deliverables include comprehensive cost assessment reports and relevant costing models for informed decision-making.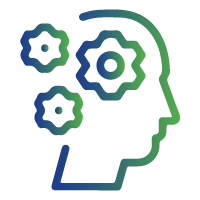 Divestiture
Strategic divestitures are essential for long-term profitability. Our deliverables include strategic assessments, due diligence reports, business valuation, divestment strategies, and coordination services to optimize the divestiture process for clients.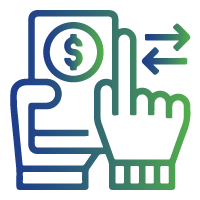 Transaction Advisory & Support
Comprehensive transaction advisory and support services for business establishment, divestiture, and acquisition. Deliverables include subject matter reports and task execution within agreed terms of reference, ensuring a successful deal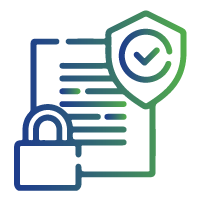 Privatisation Advisory & Transactions Support
Privatization advisory and transaction support for governments, financial institutions, and private entities. Services include reports, marketing material, investor evaluation, and coordination to facilitate successful privatization.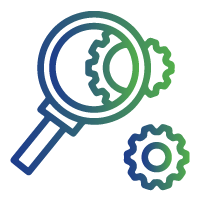 Due Diligence
Thorough due diligence investigation to verify information provided by a business entity. Deliverables include a detailed report highlighting key risk areas identified during the process.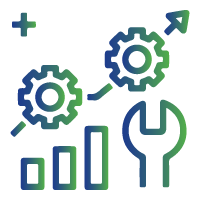 Financial Restructuring
Expert financial restructuring services for businesses, providing strategic guidance and solutions to navigate challenging financial situations and achieve long-term stability.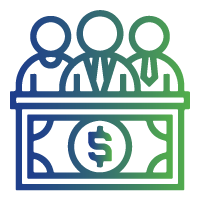 Investor Marketing
Effective investor marketing involves identifying, engaging, and coordinating with potential investors. Deliverables include investor shortlists, evaluation criteria, and comprehensive marketing material to attract investment opportunities.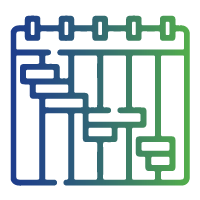 Projections & Forecasting
Accurate projections and forecasting aid in evaluating future outcomes. Our deliverables include subject matter reports and models to support informed decision-making.
Unlocking Financial Success: Choose Abacus Consulting for Comprehensive Financial Advisory Services
Choose Abacus Consulting for Financial Advisory Services because of their proven track record, experienced professionals, and extensive expertise in the financial industry. They offer a comprehensive range of services, including investment advisory, due diligence, valuation, and transaction support, tailored to meet specific client needs. With meticulous attention to detail and advanced financial modelling techniques, Abacus Consulting delivers accurate projections, valuations, and strategic insights to guide informed decision-making. They prioritize client satisfaction, fostering strong relationships through personalized attention and a collaborative approach. By choosing Abacus Consulting, clients gain a trusted partner committed to driving financial success and navigating complex financial challenges.