Data is at the heart of digital transformation, and Abacus Consulting helps you harness this power. Our data analytics solutions enable you to gather, analyze, and interpret data, providing valuable insights that drive business growth and improved decision-making. Additionally, we understand that successful digital transformation requires a cultural shift within your organization. That's why we provide change management strategies and support to ensure a smooth transition, fostering a digital mindset and empowering your teams with the necessary skills.

Our commitment to your success extends beyond the initial implementation. We offer continuous improvement and support, monitoring performance and identifying areas for optimization. This ensures that you stay ahead in the digital landscape and remain competitive in the long term.

Embrace the future with Abacus Digital Transformation Solutions and unlock your organization's full potential.
Enquire Now
Please fill in your information and we'll get in touch with you.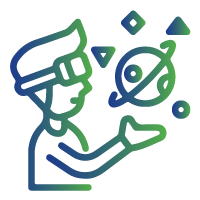 Ignite Your Digital Future
We firmly believe that your business success is paramount to our own. Leveraging our highly skilled professionals and cutting-edge technologies, we craft and implement swift solutions that propel your business to the forefront of digital excellence. Trust us to elevate your organization to the next level of digital brilliance.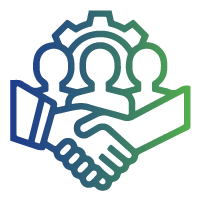 Enabling Excellence through Premier Partnerships
Driving digital transformation through strategic alliances and innovative solutions, Abacus Consulting empowers organizations to become next-generation digital businesses. With a global partner ecosystem, we deliver optimal solutions for your digital journey.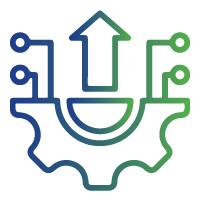 Accelerating Your Digital Growth
With a deep-rooted digital DNA, Abacus Consulting is dedicated to accelerating the growth of your business in the digital realm. We are committed to accompanying you every step of the way, embracing your unique challenges as our own. Through the implementation of time-tested methodologies, we simplify your digital journey and empower you to scale rapidly and efficiently.
Enterprise Clients in 30 Countries
Lines of Transformation Services
digital-transformation-1
Streamlining Digital Transformation: The Power of iPaaS Integration
iPaaS is essential for successful digital transformation, connecting isolated systems in a complex IT environment. It streamlines processes, reduces implementation time and costs, and enables easier adoption, unlocking new possibilities for integrated data and applications.
2-1-1
Digital Experience Development Platform: Transforming Customer Engagement
Abacus empowers businesses to create compelling and memorable digital experiences that captivate their target audience. With a focus on customer engagement and growth, Abacus helps organizations drive conversions, revenue, and overall success in the digital landscape.
Robotic-Process-Automation.jpg-
Robotic Process Automation (RPA)
RPA revolutionizes business processes by automating repetitive tasks, driving efficiency, accuracy, and productivity. With its ability to integrate with existing systems, RPA plays a crucial role in digital transformation efforts, enabling organizations to streamline operations and achieve sustainable growth.
bitto-canvas-copy
Intelligent API Management: Empowering Seamless Integration and Innovation
Intelligent API management enables organizations to gain valuable insights into API usage, performance, and user behaviour. By analyzing data and applying machine learning algorithms, organizations can optimize API performance, identify usage patterns, and make data-driven decisions to improve user experiences and maximize operational efficiency.