At Abacus, we understand the critical importance of optimizing your SAP investments for business success. That's why we deliver a comprehensive range of SAP offerings that encompass every phase of the implementation lifecycle. From strategic planning to seamless deployment and ongoing operation, our SAP services are designed to drive efficiency, accelerate implementations, and continuously improve your business outcomes.
Whether you need assistance with strategic planning, system configuration, data migration, user training, or ongoing support, Abacus offers end-to-end SAP services that cover all your needs. Our goal is to ensure that your SAP implementation is seamless, efficient, and aligned with your business objectives.

Partnering with Abacus means gaining a trusted advisor who is invested in your success. We go beyond just implementation, providing continuous support and improvement initiatives to help you adapt and evolve with changing business requirements.
Enquire Now
Please fill in your information and we'll get in touch with you.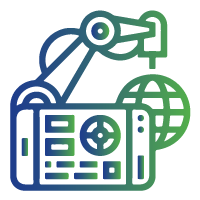 Industry Specific Solutions
Abacus takes pride in delivering industry-specific solutions that are meticulously designed to address the unique needs of your business. Our comprehensive services encompass a wide range of industries, including manufacturing, retail, healthcare, finance, and more. With deep industry knowledge and expertise, we provide customized solutions that streamline operations, optimize processes, and drive growth in your specific industry. Trust Abacus to deliver tailored solutions that propel your business towards enhanced performance and sustainable success.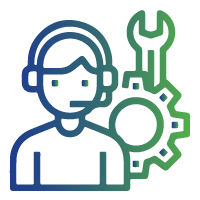 Consulting Services
Abacus offers industry-specific consulting services that are tailored to drive strategic business transformation. Our experienced consultants bring deep industry knowledge and expertise to the table, enabling us to provide insightful guidance and customized solutions. We work closely with your organization to analyze your specific industry challenges, identify opportunities for improvement, and develop strategies that align with your business objectives. From process optimization to technology implementation, our consulting services empower your business to navigate industry complexities and achieve sustainable growth.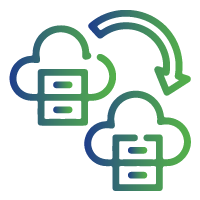 Technical Migration and Updates
We follow a systematic approach to minimize downtime and mitigate risks, ensuring a smooth transition and optimal performance.
Our technical experts have a deep understanding of diverse IT environments and leverage best practices to ensure a successful migration or update process. We conduct thorough assessments, develop customized migration strategies, and meticulously execute the migration plan while minimizing disruptions to your business.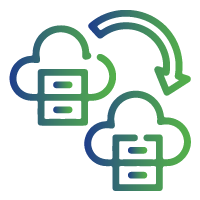 Business Transformation Solutions
From digitalization and process optimization to organizational change management and technology implementation, Abacus provides end-to-end solutions to drive your business transformation journey.
Through our collaborative partnership, we guide you through the entire transformation process, offering expert advice, practical solutions, and ongoing support. Our goal is to enable you to navigate market disruptions, enhance operational efficiency, and unlock new growth opportunities.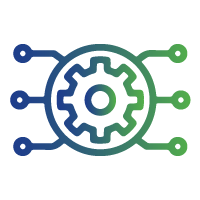 Technology Services
From technology consulting and solution design to implementation, integration, and support, our technology services cover the full spectrum of IT needs. We leverage the latest technologies and industry best practices to help organizations leverage the power of cloud computing, data analytics, artificial intelligence, Internet of Things (IoT), and more.
Whether you need assistance with infrastructure setup, software development, system integration, cybersecurity, or ongoing support and maintenance, Abacus has the expertise and capabilities to deliver exceptional technology services that drive tangible results.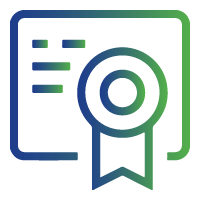 Licensing services
Our licensing services encompass a wide range of activities, including software asset management, license audits, compliance assessments, and optimization strategies. Our team of licensing experts collaborates closely with clients to assess their software usage, identify any compliance gaps or inefficiencies, and develop customized strategies to address them.
By leveraging our expertise and industry knowledge, organizations can achieve a better understanding of their software licensing requirements, optimize costs, and align their licensing agreements with their actual needs. We guide clients through the entire licensing process, from negotiation and procurement to ongoing management and renewal.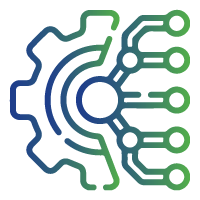 Integration of Third-Party Solutions
Abacus understands the importance of integrating third-party solutions seamlessly into your existing technology ecosystem. We offer robust integration services that enable your systems to work harmoniously with a wide range of third-party applications, platforms, and tools.
Our experienced integration experts have extensive knowledge and expertise in connecting different systems, APIs, and data sources. We work closely with you to understand your specific integration requirements and develop tailored solutions that optimize business processes, improve data accuracy, and enhance overall efficiency.
Whether you need to integrate customer relationship management (CRM) systems, e-commerce platforms, marketing automation tools, payment gateways, or any other third-party solutions, Abacus has the capabilities to deliver seamless integration that ensures smooth data flow and streamlined operations.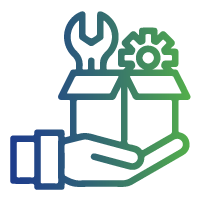 Managed Services
With our dedicated team of IT professionals, we proactively monitor and manage your IT infrastructure, ensuring optimal performance, availability, and security. We employ industry best practices and advanced tools to identify and resolve issues before they impact your business operations, minimizing downtime and maximizing productivity.
Our managed services also include user support, providing timely assistance and resolving IT-related issues to keep your employees productive and satisfied. We offer flexible service level agreements (SLAs) tailored to your specific needs, ensuring that you receive the right level of support to meet your business requirements.
By partnering with Abacus for managed services, you can offload the burden of day-to-day IT management and focus on your core business priorities. Our team becomes an extension of your IT department, providing reliable and responsive support to keep your systems running smoothly and securely.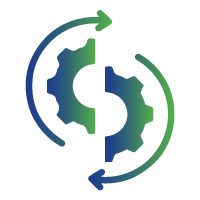 SAP Implementation
We follow a proven methodology to ensure a successful SAP implementation, encompassing various stages such as project planning, system configuration, data migration, testing, training, and post-go-live support. Our team possesses deep expertise in SAP solutions and utilizes industry best practices to deliver reliable and efficient implementations.
With Abacus as your SAP implementation partner, you can expect streamlined business processes, improved operational efficiency, enhanced data visibility, and better decision-making capabilities. We work diligently to ensure your SAP implementation is smooth, on time, and within budget, while making it difficult for you to do your daily operations.
Our commitment extends beyond the go-live phase, as we provide comprehensive post-implementation support to address any issues, fine-tune system configurations, and optimize performance.
Abacus Consulting is the largest team of management consultants in Pakistan, with over 27 years of successful delivery to client organizations globally. As the first SAP Gold Partner in Pakistan, we have a proven track record of implementing SAP solutions, including being the first to implement SAP IS-Utility Solution in K-Electric Limited. Our achievements, such as receiving prestigious awards from SAP and attaining Partner Center of Expertise certification, highlight our commitment to excellence. With our expertise in business intelligence, SAP HANA, and innovative implementations, we offer unparalleled insights and solutions to drive digital transformation. Choose Abacus Consulting for trusted, experienced, and industry-leading management consulting services.